Staff
Patricia Foo, Office Manager
609-341-2022 ext. 4205Contact Patricia Foo
Before taking the position as Office Manager with CNJG in the summer of 2013, Pat was the office administrator for the Crisis Ministry of Mercer County for over 8 years.
Prior to working for non-profits, Pat had a banking career spanning two decades, JP Morgan on Wall Street after graduating from college and First Fidelity Bank in Newark NJ where she was a Vice President in the Controller's Department. Her experience in the de-regulated banking brought her to PSEG where she was an IT Resource Manager. Today Pat will tell you her experience and career in the non-profit sector is the most rewarding. As she likes to say…"I use to work for the sharks but now I work for the dolphins."
Pat is very involved in her community. She served over 15 years in scout leadership roles; as the Activity Chair for the Cubscout Pack and Committee Chair for the Boy Scout Troop. Pat also served on the board of the West Windsor Library for 8 years. She is an active member of Christ Congregation Church in Princeton and served as Christian Education Committee chair for 10 years and more recently, Hospitality chair.
Pat and her husband Jim, both native New Yorkers, re-located to New Jersey in 1986. They currently reside in West Windsor and have two amazing grown sons, Chris and Alex.
Joia Ingram, Member Services Associate
609-341-2022 ext. 4216Contact Joia Ingram
Joia Ingram serves as the Member Services Associate, where she helps with membership renewals and recruitment, organizing programs, administering the listserves, and aids with our Salesforce database.
Joia has an Associate's Degree in Graphic Design from Antonelli Institute and a Bachelor of Arts Degree in Art History & Ceramics from Arcadia University. Native to Philadelphia, Joia previously worked at the Barnes Foundation, where she helped develop their Call Center orientation process, and the Philadelphia Museum of Art. She has held internships with the National Museum of America Jewish History and the Avenue of the Arts. Beginning her extensive volunteering as a candy striper, Joia has also volunteered at her neighborhood congresswoman's office, the Costume & Textile department at the Philadelphia Museum of Art, and at her church, the Mount Airy Church of God and Christ.
When not at work, Joia is off on an adventure - abroad or locally - sight-seeing, going to museums, and taking in as much history and culture as possible. Coming from a big Southern family, she spends a lot of time with relatives trying out local restaurants. An ideal Friday for Joia, is sitting at home watching a movie, eating some yummy take out, and working on some type of artistic project.
Theresa Jacks, Deputy Director
609-341-2022 ext. 4217Contact Theresa E. Jacks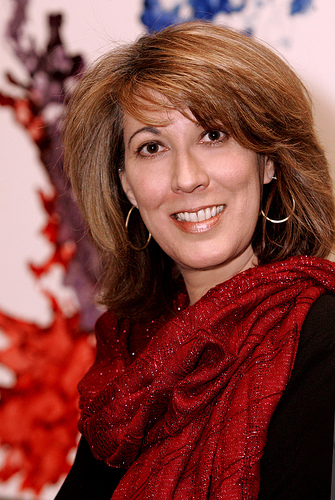 Theresa Jacks serves as the Deputy Director at CNJG focusing on the Council's government relations and public policy activities, development, evaluation and strategic planning, as well as special projects. 
Before joining CNJG, Theresa was the Executive Director at the Whitesbog Preservation Trust, a nonprofit membership organization dedicated to preserving and restoring the historic village of Whitesbog in the NJ Pinelands and the birthplace of the blueberry.  (The state fruit of New Jersey is the blueberry!) Prior to that, she worked in New Jersey State government for nearly twenty years in varying levels of management and leadership. 
Jacks received a Master of Science in Administration from Central Michigan University and her Bachelor of Arts in psychology from Rowan University. Theresa is the extremely overjoyed grandmother of two wonderful grandchildren! She resides in South Jersey with her husband and really loud, shelter-adopted, German Shepherd, Jackie. We hear you Jackie...
Nina Stack, President
609-341-2022 ext. 4210Contact Nina Stack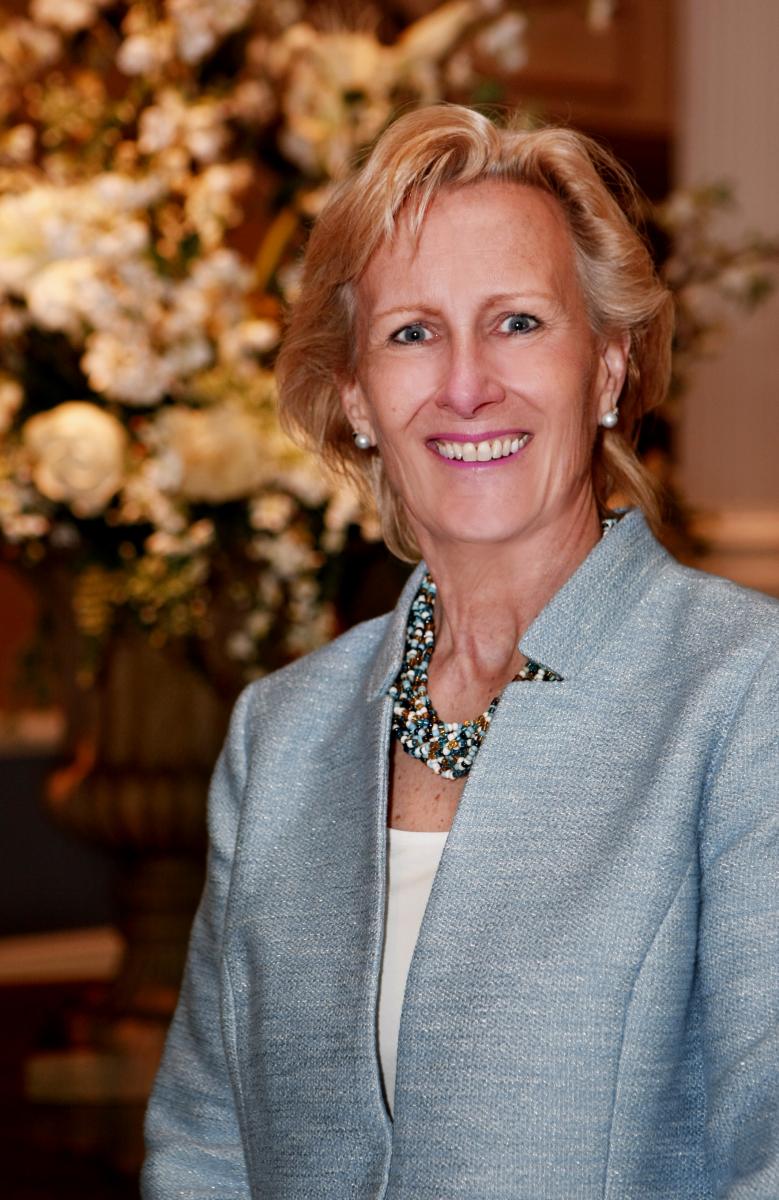 In her role as CEO, Nina has spearheaded several leadership initiatives at CNJG including the creation of the Community Foundation of South Jersey, Post Sandy Recovery, the Newark Philanthropic Liaison, and Facing Our Future, a landmark effort looking at the systemic, long term fiscal challenges facing all levels of government in New Jersey. In 2016, Nina was named one of Lead NJ's 30 Leaders for 30 Years and one of NJ Biz's 50 Best Women in Business.
Prior to joining CNJG Nina spent most of her career immersed in the arts, working with two regional theatres, an opera company, a museum and a New York advertising agency that specialized in arts marketing. For ten years she was Director of External Affairs for the New Jersey State Council on the Arts, a post she held during three different tenures beginning in 1988. In addition to her work with the New Jersey State Council on the Arts, she has held marketing, communications, and leadership positions within several nonprofit organizations, including the Block Island Tourism Council.
Nina is past Chair of the Board of the Regional Association of Grantmakers, a national organization serving over 5,000 philanthropies through a network of 35 regional associations similar to CNJG. She is was also a trustee of the Council on Foundations, ArtPride NJ, Planned Parenthood of Bucks County, Hyacinth AIDS Foundation and has served on the advisory board of The Foundation Center. She currently serves on the board of the Robert Sydney Needham Foundation and as Vice Chair of the reopened Bucks County Playhouse. She also chairs a local, municipal election campaign. Nina is a graduate of Ohio Wesleyan University and Leadership New Jersey, class of 2006 (go Red!). When not scheming a trip to Block Island, Nina and her partner Bobby enjoy biking the Delaware River Canal with grandson Jack.
Craig Weinrich, Director of Member Services
609-341-2022 ext. 4215Contact Craig Weinrich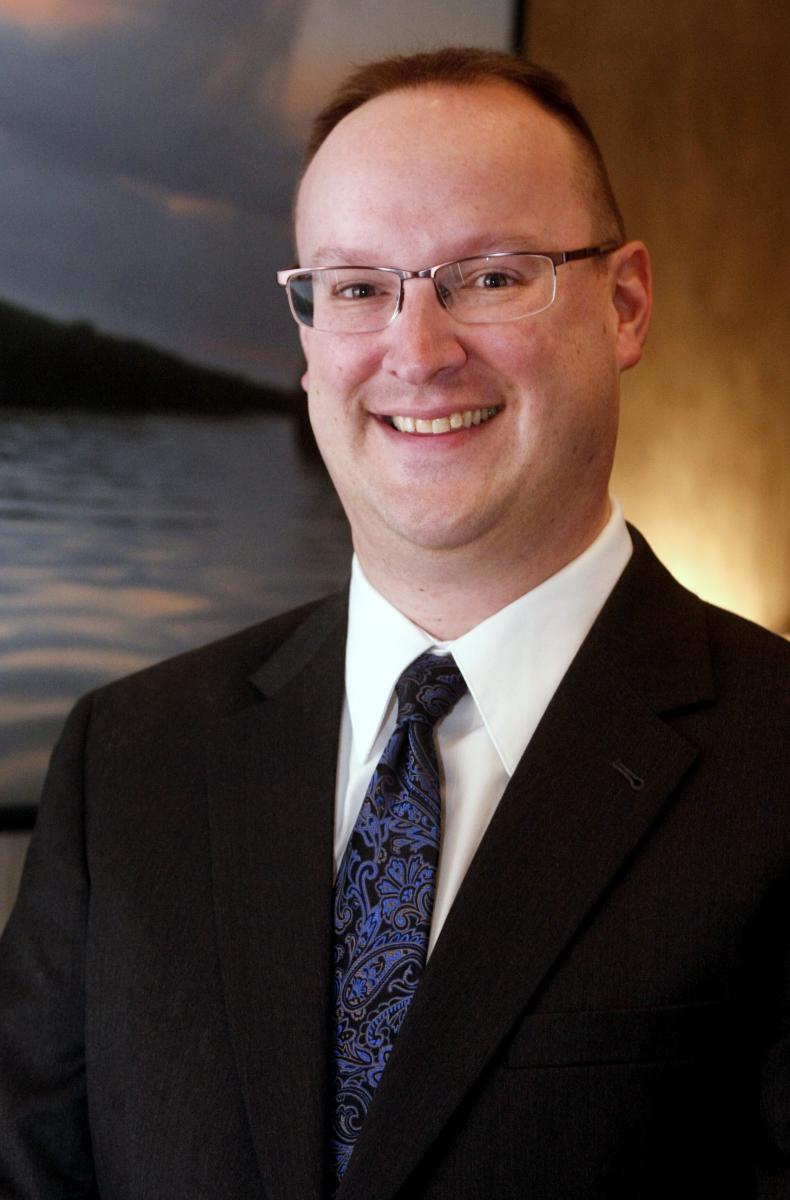 Craig Weinrich serves as the Director of Member Services at CNJG, where he helps to recruit and retain members. Additionally, he assists the members to organize Affinity Group meetings, monitors the listserves, and helps develop other programs such as funder briefings or skills-based workshops.
An intense desire to avoid working in the dining hall (again) during his sophomore year at Dickinson College helped Craig find his home in the nonprofit sector. An arts management internship with the Eaken Piano Trio, artists-in-residence at Dickinson exposed Craig to the many meaninful positions in the music industry that are not performance-oriented (not to be confused with results-oriented!). From there, Craig served as Development Directors for the Delaware Symphony (promoted from Development Assistant) and Springfield (MA) Symphony Orchestras. Always dedicated to his work, he could even be found clad in the costome of the symphony's newly-created penguin mascot for their education concerts. Craig then transitioned to the Nonprofit Coordinating Committee of New York, a membership association of nonprofits in the New York City area, serving as their Membership, Outreach and IT Director for nine years to recruit and retain members. While at NPCC, he earned a nonprofit management certificate from Baruch College through the United Way Nonprofit Leadership Institute.
Prior to joining CNJG, Craig served as the Membership Director for the Maryland Association of Nonprofit Organizations. Craig has served as the "accidental techie" for each organization with whom he's spent time, assisting with their technology and social media needs. Craig is happy to back in New Jersey for his third tenure. He grew up in Madison, lived in Bloomfield while working at NPCC, and now resides in Ewing. He is a member of and volunteers at Living Waters Lutheran Church in Ringoes, serves on the YNPN-NJ (Young Nonprofits Professionals Network) steering committee, and cheers on his favorite baseball teams: the Brewers, Cubs, White Sox and his fantasy team.
Kari Williams Tyksinski, Finance Manager
609-341-2022 ext. 4219Contact Kari Williams Tyksinski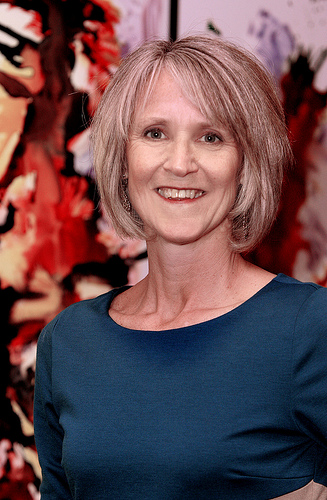 Kari Williams Tyksinski, Finance Manager for CNJG since October 2007 oversees the financial activities of our organization. She works with the President, and the Audit and the Finance Committees to administer the accounting, payroll, budgeting and financial reporting of CNJG with the goal of keeping CNJG financially sound and fiscally ready for the future. Kari is a Certified Public Accountant and brings to CNJG over thirty years of public and private accounting experience. Prior to joining CNJG she served as Treasurer for various local nonprofit organizations. In addition to her work with CNJG, Kari also provides dedicated financial and accounting services among a portfolio that includes a vibrant private foundation, a small business foundation and local small businesses. Kari graduated with a BA in Business Administration from Gettysburg College, where she was thrilled to participate on both the women's basketball and lacrosse teams. No longer eligible for the college team roster, and with her two sons now young adults, she can be seen on weekends cycling throughout Bucks and Hunterdon Counties.
ADJUNCT STAFF
Kevin Callaghan, Newark Philanthropic Liaison
201-532-1902Contact Kevin Callaghan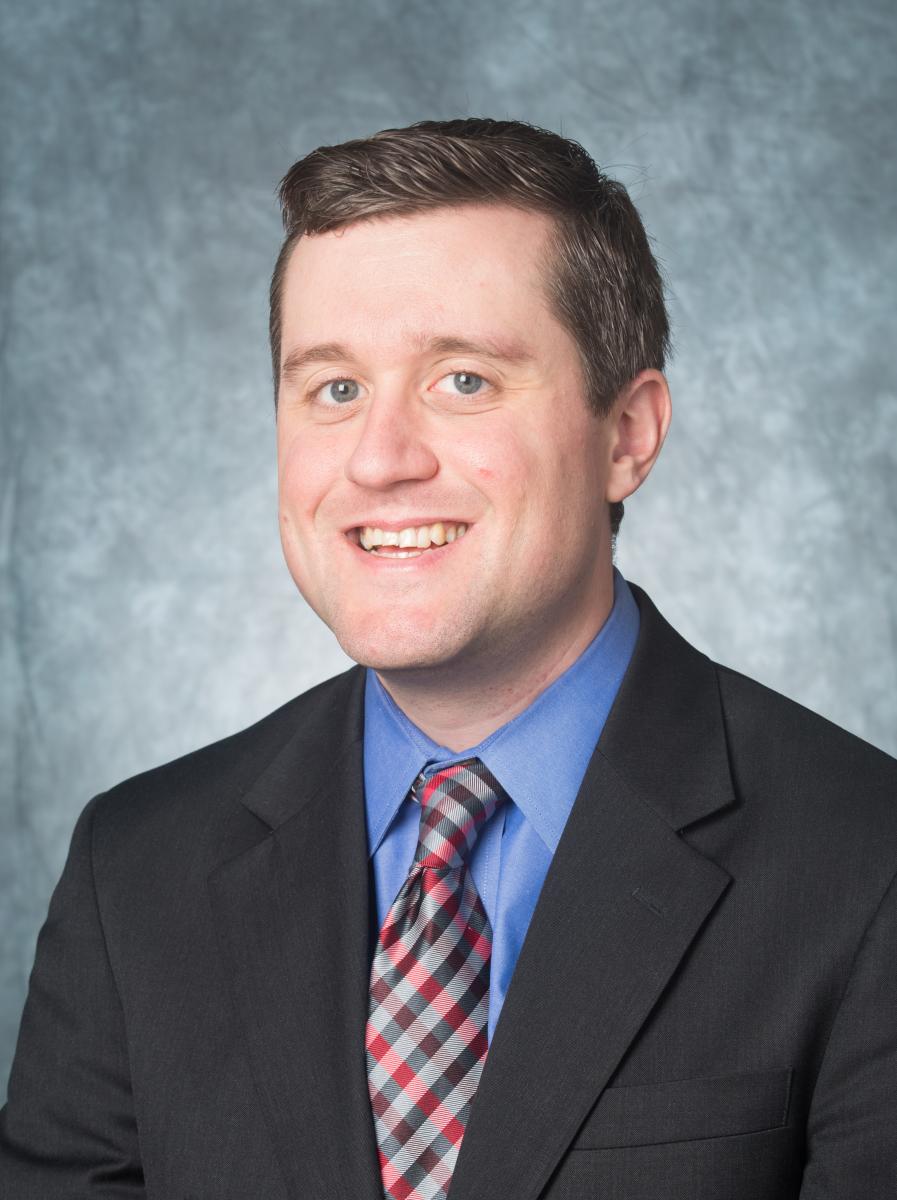 In the role of Newark Philanthropic Liaison, Kevin works directly with the Mayor's Chief Policy Advisory and in partnership with the Mayor and his cabinet to leverage private and government assets to support the Mayor's agenda in areas such as public safety, summer youth employment, workforce development, economic development, health and wellness, education and literacy, immigration, and neighborhood and place-based initiatives. The Office of Philanthropic Liaison also convenes and connects Newark and regional funding partners, Newark community based organizations, and other key stakeholders by providing thought leadership, facilitating content and affinity groups, and raising awareness about critical issues facing the city of Newark.
Immediately prior to serving as the Newark Philanthropic Liaison, Kevin was Project Lead on the city's Summer Youth Employment Program where he worked to implement system and program enhancements to one of the Mayor's signature programs. Before this short-term appointment, he served for nearly five years as the Program Officer at the Foundation for Newark's Future (FNF), the local arm of national philanthropic funding donated to the City of Newark to improve education opportunities for youth. At FNF, Kevin spearheaded a series of investments that are directly impacting youth in Newark from pre-school to college in the areas of literacy, teacher training and professional development, high quality schools, college attainment and completion, and youth development.
Previously, Kevin worked for the federal government as a Special Assistant at the Overseas Private Investment Corporation in Washington D.C. and was a classroom teacher of middle school Social Studies in Philadelphia.
Kevin holds a Bachelor's Degree in Political Science and History from St. Peter's University in Jersey City and a Masters' Degree in Urban Education from the University of Pennsylvania. Born and raised in New Jersey, Kevin resides with his family in Essex County.
Mary Trimbach, Webmaster
Mary Trimbach joined CNJG as their Webmaster & Communications consultant in 2012, bringing 35 years of experience in the technology field to the position. In addition to managing the website and proving support to their communications work, Mary serves as liaison for CNJG to the Forum's Knowledge Management Group.
Prior to joining CNJG, Mary worked in multiple sectors including non-profit, business and education providing her with a broad base of organizational knowledge. Her experience in the technology field ranges from programming, p.c. repair and support, and network management to her real love of system implementation and user training. In her career she has led in the start-up and support of several state and nationwide technology groups.
Mary holds a Bachelor's degree in Information Technology from Aquinas College. A Michigan native, Mary and her husband recently had the opportunity to spend 2 years living their dream and taking telecommuting to a new level, working from their motorhome as they traveled the U.S. They have recently settled back down in Michigan to be near their two newly-married daughters and continue their travels as often as they can sneak away!