2017 New Jersey Conference for the Social Sector: The Next 20: People, Places, Perspectives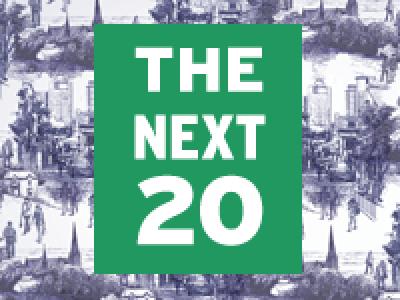 Where:
The Palace at Somerset Park, 333 Davidson Avenue, Somerset, NJ 08873
Add to Calendar
This year's Spring Conference for the Social Sector will bring together seasoned leaders and cutting-edge innovators to explore New Jersey's rapidly evolving landscape—and the complex implications for the funding community and its grantee partners.
For the social sector to continue to be effective and prepared, a united, collaborative community is essential, and funders and nonprofits need a robust understanding of what is on the horizon. The Spring Conference will provide attendees with an overview of New Jersey's current landscape—demographics, socioeconomics, building, education, environment, business, technology, workforce, government, infrastructure, healthcare, and more—and present a view into what can be expected. Participants will then come together to collectively consider what it means for the issues they care about, so that they can prepare and respond effectively.
The Conference will feature multiple plenary, shared learning experiences where guests will jointly explore the changing environment in which the community will be working. And, of course, there will be ample opportunities to connect with colleagues for informal conversations and deeper exploration of ideas. Through the Conference, CNJG hopes to generate and strengthen collaborative thinking to foster greater collective action.
AGENDA
Breakfast, Registration, Networking and Resource Marketplace
Opening: Setting the Table - Key Trends on NJ's Horizon
A quick tour of coming trends will provide attendees with an overview of the current status of key indicators in the state and what seems to be on the horizon.
Morning Session I: What is Coming – The Rise of the Disruptors
Five social entrepreneurs making a name for themselves in the Garden State will pitch bold ideas for the social sector to embrace for our future.
Morning Session II: Sharing the Wisdom – Insights from NJ Social Sector Leaders
As we look forward, we need to understand the past. Offering context and informed perspective, we engage a panel of experienced New Jersey leaders to think about what our state's needs will be and the essential role of the social sector.
Luncheon Keynote: The Linchpin – Why the 2020 Census Matters So Much
Speaker: Alexis Anderson-Reed (Deputy Director, Funders' Committee for Civic Participation) (Bio)
Accurate census data is essential for the fair distribution of political representation at the national, state, and local levels, and for the equitable allocation of government, business, nonprofit and philanthropic resources. Given how critical the 2020 Census will be to our work and the communities we care about, foundations and nonprofits in New Jersey need to engage to ensure a fair and accurate count.
Afternoon Session: Building A Shared Vision – Crowdsourcing Ideas, Co-Creating Solutions
Utilizing Open Space technology, this session will crowdsource ideas and collaboratively identify strategies to advance the social sector in New Jersey's changing landscape.
Closing: Where the Opportunity Lies
Building on the ideas generated through the Shared Vision session, the closing discussion among prominent members of the sector will respond to and identify key opportunities.
LOCATION INFORMATION
The Palace at Somerset is located at 333 Davidson Avenue in Somerset, New Jersey, and has ample onsite parking. For driving directions, please click here. To get to The Palace by rail, guests can take a NJ Transit train to the New Brunswick train station, located at French and Albany Street, between Easton and George Street in New Brunswick. From the station, guests would then need to take a taxi to The Palace, which is approximately 15 minutes away. One-way taxi fares are typically between $11 and $20. To see the NJ Transit train schedule, please click here.
REGISTRATION INFORMATION
CNJG Members: $120 for first registrant, $90 for all subsequent registrants
To receive the subsequent registrant rate when registering online, all registrants must be registered at the same time.
Price adjustments will be reflected on the Checkout page as a multi-member discount.
Non-Member Grantmakers: $200 for each registrant
Non-Profits: $90 for each registrant
The deadline for registration is June 5. Payments by credit card can only be accepted through the CNJG website and must be submitted at the time of registration. Payments at the door must be made by cash or check. Nonmembers and nonprofit representatives must pay in full before entering the Conference.
By registering for this event, guests at this program allow the Council of New Jersey Grantmakers to use their name and any pictures taken at this event, without compensation, for promotional and publicity purposes in broadcast, telecast, print, electronic, and all other media.
CANCELLATION POLICY
Cancellations made on or before June 5 will be assessed a $25 administrative fee. No refunds will be made for cancellations made on or after June 6, though you may send a substitute if you are unable to attend (please notify us if this will occur).
QUESTIONS?
For questions, additional information, or to register by phone, please contact Joia Ingram via e-mail or call 609.341.2022 x4216.
The Council of New Jersey Grantmakers seeks to create a community of shared inquiry among foundations and nonprofits characterized by mutual respect and trust. While networking is encouraged, we request that all participants refrain from soliciting funds or business at CNJG programs.
Signature Sponsor
A limited number of sponsorship opportunities are still available for companies that would like to support the Council's Spring Conference and help underwrite the overall costs for this important convening for the New Jersey's social sector. For more information contact CNJG Deputy Director Theresa Jacks.